BARNSTAPLE BOWLING CLUB
Ashleigh Road the home of Barnstaple Bowling Club welcomes you!
Barnstaple Bowling Club
Barnstaple Bowling Club is the equal 6th oldest club in the county of Devon. It was formed in 1901 and remains a privately owned club. The green can accommodate 6 or 7 rinks. The club was a founder member of the former Devon County Bowling Association. It is a member of Bowls Devon. Locally it is sometimes referred to as Ashleigh Road.
The ground is located within 5 minutes walk of the town bus station and is close to the town centre of Barnstaple which, as the main settlement in North Devon, has all the amenities associated with a modern town centre.
The club is unique in that it has a Tennis section in the lower section of the Ashleigh Road site. In recent times the Croquet club that also shared the ground has moved to a more spacious site.
The club has a private, off road, car park. The large and modern pavilion has a well appointed bar and good quality kitchen. From the pavilion there are uninterrupted views over the green. There is also extensive seating around the green.
Over the last few years the club has been very proud that members have been selected to play representative matches in the Middleton Cup, Johns Trophy and Walker Cup. Members have secured National titles and contested the final rounds of County and invitation championships. The club has an excellent competitive section taking part in all elements of the section championships.
The club is very happy to welcome touring sides.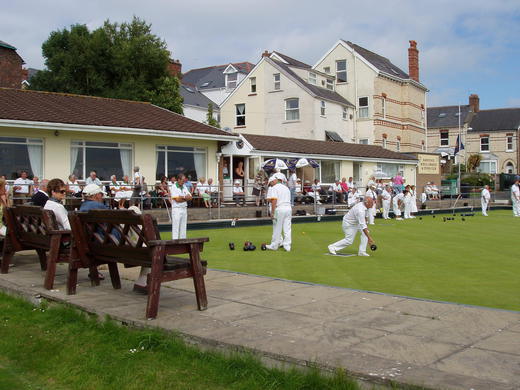 Social, News & Weather
Barnstaple, UK
Overcast

16°C
Wind
Humidity
13 MPH WSW
77%
Never miss an update
Follow the site to get the latest news and results straight to your email